Content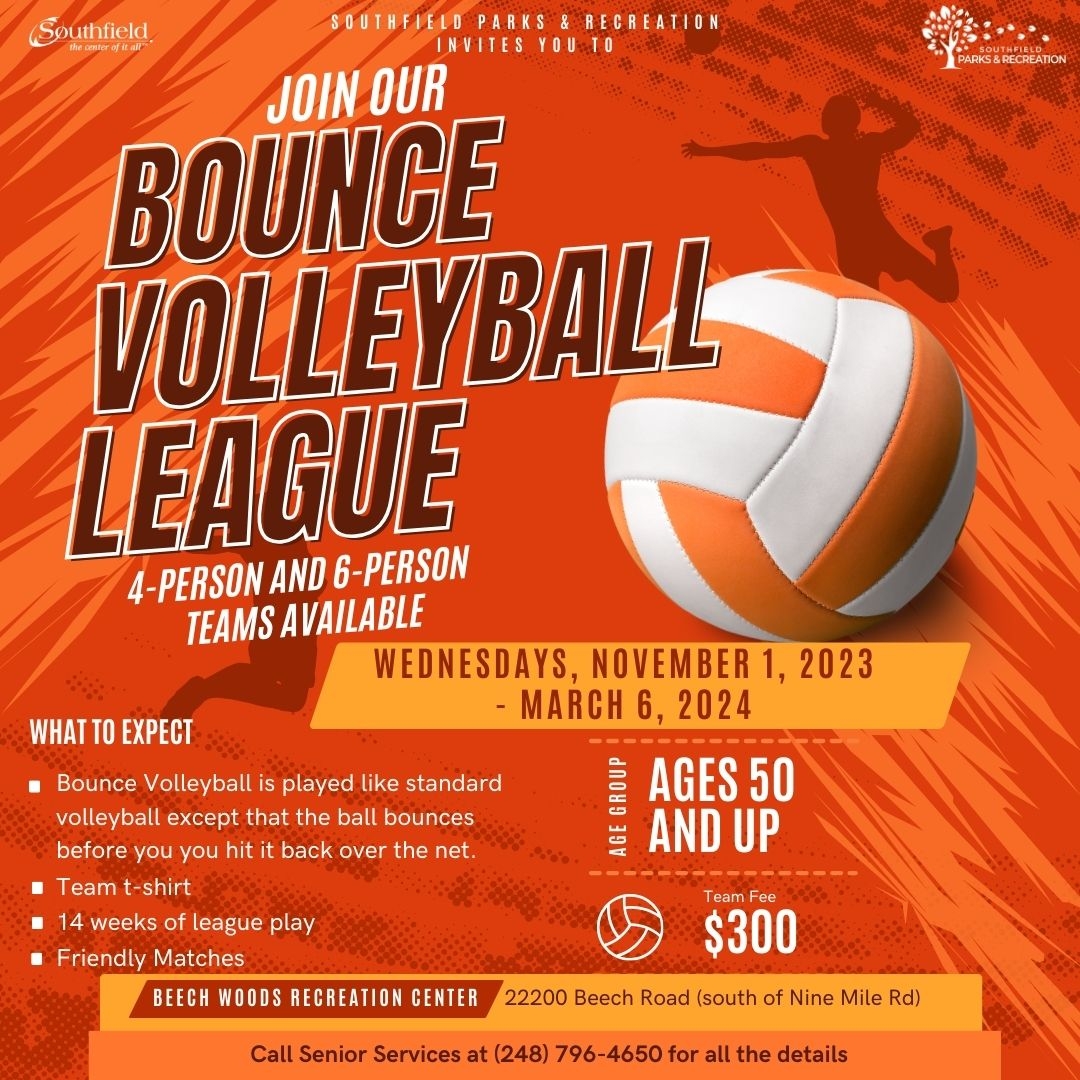 The Senior Services office remains closed to the public but you can register for Senior Services programs at the Parks & Recreation Information Desk Window inside the Southfield Pavilion, Monday-Friday from 9 a.m. - 5 p.m. 
Customers coming to the Southfield Parks & Recreation Information Desk are asked to enter the Southfield Pavilion from the plaza deck (east) entrance or the north Pavilion entrance to access the Information Desk Window. 
If you have any questions please call the Information Desk at (248) 796-4620.
Staying Active With Parks & Recreation
The City of Southfield offers a variety of programs for seniors that will help you stay active. Programs are offered at many sites throughout the city and include bounce volleyball, tennis, softball, chair exercise, golf, tai chi, water exercise, and line dancing. Programs are open to all residents (and non-residents) age 50 and over unless otherwise noted. 
For more information on specific classes, please call Senior Services at (248) 796-4650.