Content
Welcome to Sustainable Southfield; the sustainability initiative transforming the City into an environmentally-conscious, economically prosperous, and socially equitable community! In order to be successful, the Sustainable Southfield initiative requires a collaborative effort between City residents, businesses, students, and elected officials. The ultimate goal is to enhance the quality of life for all living things.
What exactly is sustainability? According to the United Nations, sustainability is meeting the needs of the present without compromising the ability of future generations to meet their own needs. There are commonly three pillars to sustainability: environmental, economic, and social.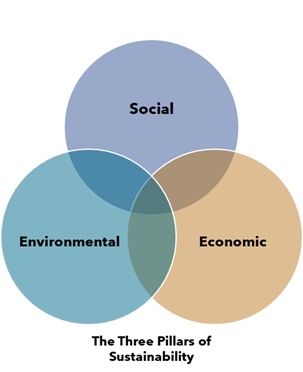 Southfield has been strategically implementing various City projects that promote sustainability by constructing shared-use pathways and trail systems, investing in green space and parks, improving water quality through green infrastructure measures, enhancing mobility by furnishing bus stops, incorporating art in public spaces as well as many other projects throughout the City.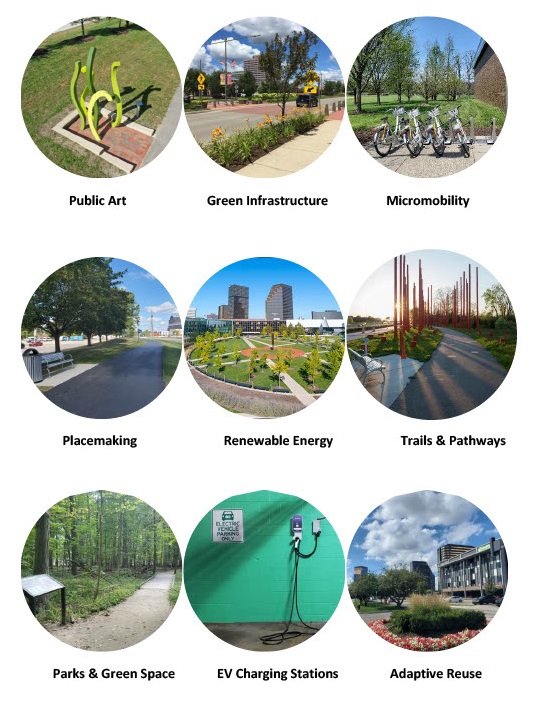 What's next? The City of Southfield is on its way to creating a Sustainability Action Plan (SAP) that will celebrate the accomplishments of the City and, most importantly, hold the City accountable in implementing ambitious sustainability goals. There are 10 categories identified in the SAP that will define the future of sustainability in the City of Southfield: Mobility, Energy, Materials Management, Technology, Economy, Government, Community, Quality of Life, Environment, and Infrastructure.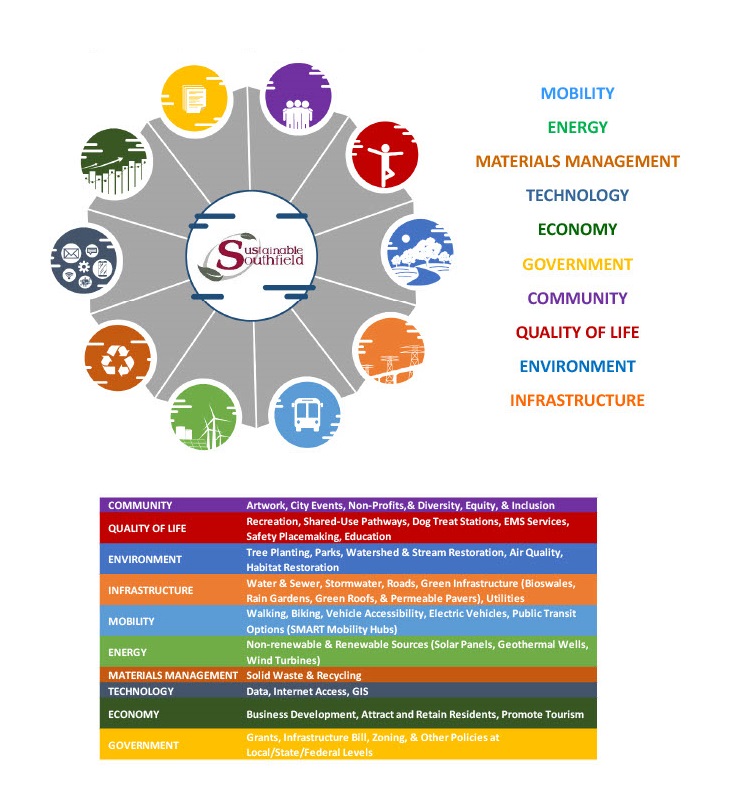 Thank you for taking the time to learn about our wonderful City! We encourage you to contact the Planning Department at 248-796-4150 or Souzan Hanna, Sustainability Planner at 248-796-4156 to learn more about sustainability.