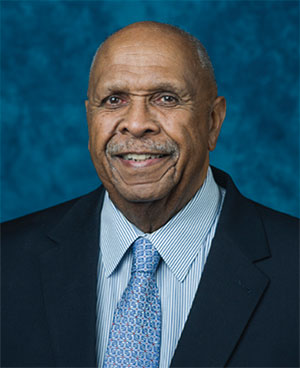 Residence:      
Resident of Southfield since 1980
Occupation: 
Retired 1996 as Director of Network Technical Training SBC Ameritech after 39 years.
High School/College Education:      
Otsego High School, Otsego, MI, 1956; Radio Electronics Television Schools (RETS) Technician, some college.
Family (spouse/children/grandchildren):   
 Ann and I have been married since November 1960.  We have four adult children, seven grandsons and one granddaughter.
Political experience:  
Southfield City Council, 18 years.  Past Council President, Past President Pro Tem,  Past Chair of Council Boards and Commissions, Past Council Finance Committee, Council Legislation Committee,  Neighborhood Services Committee, Michigan Municipal League Board of Trustees 2000-2003 (V. Pres 2002-2003) Michigan Municipal League Foundation Board 2004 to present, Past National League of Cities Finance, Administration, Intergovernmental Relations (FAIR) Steering Committee, 2004 to 2009, Southfield Precinct #38 delegate,.
Community activities:           
Karmanos Cancer Inst. Board of Directors, Karmanos Cancer Center, Board of Directors, Detroit Executive Service Corps (DESC) consultant, Past Chair, Board of Directors.  Common Ground Past Board Chair, Past Southfield AARP Chapter #3483, Corresponding Secretary; Southfield Goodfellows volunteer, Dominion Family Services Board Chair, Southfield MLK Jr. Taskforce committee member, JVS Advisory Board member, Southfield Public School Partnership Council.  Mitcham Chapel AME Church Trustee and Sunday School teacher.