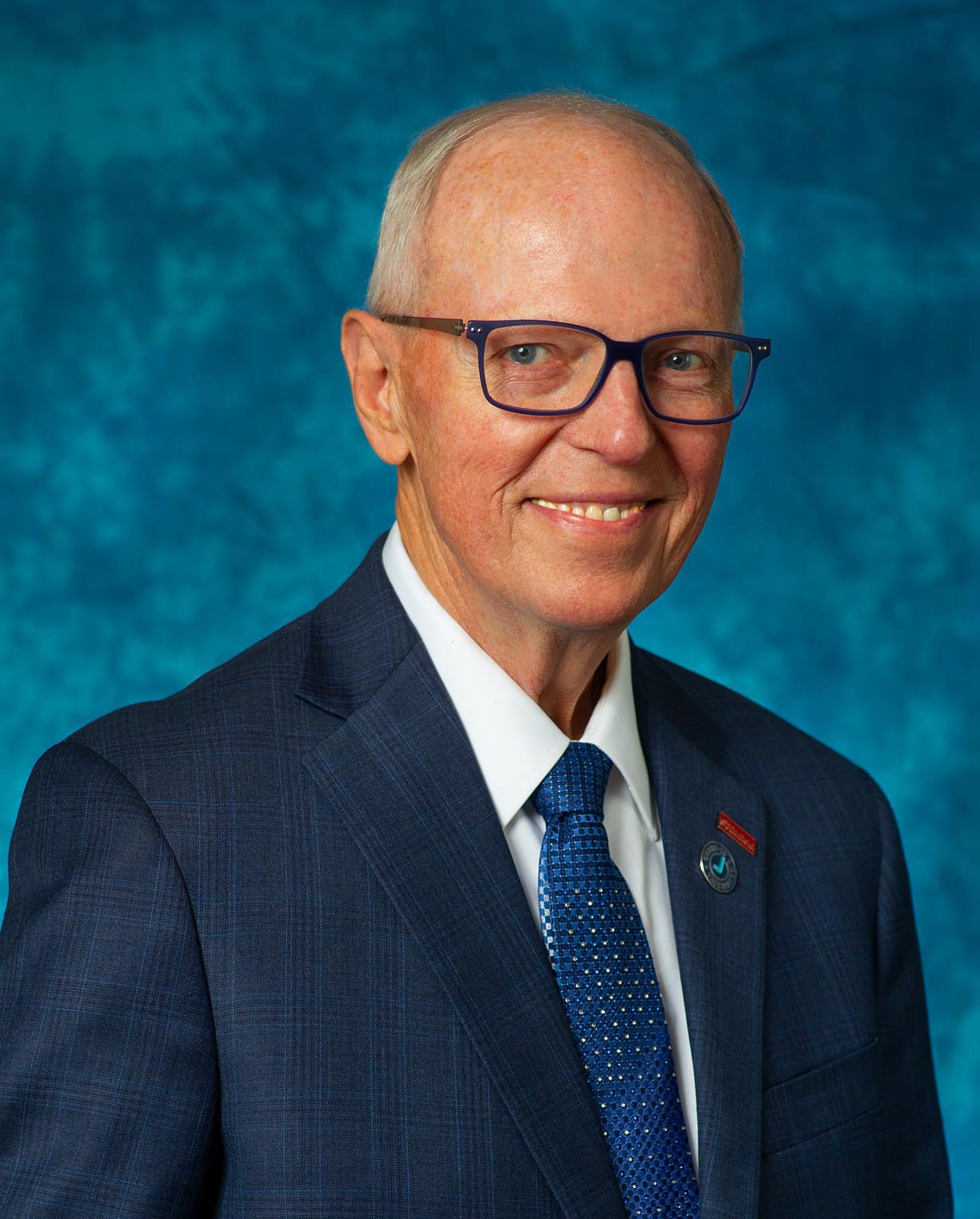 Dr. Kenson J. Siver was sworn in as the sixth mayor of Southfield on November 16, 2015.  He has lived and worked in Southfield since 1967.  He taught English, journalism and American history at Thompson Junior High School from 1967 to 1977. From 1977 to 1986 he was on a split assignment teaching journalism at Southfield High School and serving as the Southfield Public Schools Community Relations Officer.  In 1986 he was promoted to Director of Information Services and in 2004 to Deputy Superintendent of Schools.  He retired from the Southfield Public Schools in 2011 but continues to serve as a school volunteer.

Dr. Siver has been an involved citizen since first moving here.  In the 1960s he organized community service activities and championed environmental causes.  He was one of the organizers of Southfield's first Earth Day observance on April 22, 1970.  After purchasing his home in Southfield's Magnolia Neighborhood, he organized a program to try to save the area's stately elm trees, the annual neighborhood park clean up days and later a tree replacement program.  He also supported Southfield's first recycling program.

Soon after moving to Magnolia he joined the neighborhood association board.  A past president, vice president, secretary of the Magnolia Board, Dr. Siver has been the neighborhood's treasurer and membership chair since 1995.  

Other activities followed.  In the late 1970s he joined the Southfield-Lathrup Democratic Club and currently serves as club president.  He has worked for many Democratic candidates and causes over the years.  Dr. Siver is proud to be a founding member of the Southfield Martin Luther King Task Force.  He has continually served the Task Force in a number of roles including president, treasurer, school liaison and editor of the Task Force's 30th anniversary book, The Drum Major Beat:  The Audacity to Make a Difference. 

Also in the 1980s, Dr. Siver joined the Southfield Historical Society.  He is a past-president of that organization and current member of the Board of Directors. Dr. Siver is the author of three local histories, Southfield Faces the Crucial Decades:  The Development of a Suburb & Its School System in the Years Following World War II (1987), A Brief History of Southfield (for elementary school students 1991) and Southfield:  The History of Our City in its 50th Year (2009).  He also gives tours of Southfield for new employees and realtors.  In 2013, he began leading tours of Southfield's Mid Century Modern Architecture.  The recent tours have been in partnership with DoCoMoMo (Documentation & Conservation of Buildings, Sites and Neighborhoods of the Modern Movement).  He collaborated with the School of Architecture at Lawrence Technological University and the Southfield Planning Department on cataloging and defining Southfield's Mid Century Modern architecture.

In 2001 Dr. Siver was elected to the Southfield City Council.  He was re-elected to the City Council in 2005, 2009 and 2013.  On City Council he frequently chaired the Council's Board & Commissions subcommittee and Neighborhood Services Committee.  On the former he nominated scores of citizens to serve on various city commissions.  On the latter, Dr. Siver worked to strengthen city neighborhoods and sponsored numerous ordinances to address appearances and vacant homes.  Concerned with housing, Dr. Siver joined the Southfield Non-Profit Housing Board in 2010.  He currently serves as the president of that board and is proud to have led the effort to totally renovate and update River Park Place and McDonnell Towers.

Participation in other community organizations include the South Oakland NAACP, the Southfield Goodfellows and the Southfield Parks & Garden Club.  For the latter Dr. Siver has chaired the annual Southfield Garden Walk for the past eight years.  He also coordinated the annual Southfield National Volunteer Day from 1996 to 2013.

Awards and honors include:
Distinguished Service Award – Thompson School PTA – 1976
Michigan Journalism Teacher of the Year – Michigan Interscholastic Press Assn. – 1986
Resolution of Tribute – Southfield Board of Education – 1988
Nancy Widman Award – Southfield Area Council PTA – 1991
Community Service Award – South Oakland NAACP – 1992
The Carl Towley Award – national Journalism Education Association – 1993
Best Friend Award ¬– Southfield High Instrumental Music Boosters – 2002
Dream Chaser Award – Art of the Game – 2006
Resolution of Tribute – Oakland County Commission – 2011
Champion of Excellence in Education Award – Martin Luther King, Jr. Task Force – 2014

Dr. Siver holds a Bachelor of Arts degree from Oakland University and a Master's and doctorate from Wayne State University.

Kenson Siver is a true Southfield enthusiast.  He cares deeply about the city and its people.  He brings a wealth of community experience to the office of Mayor.