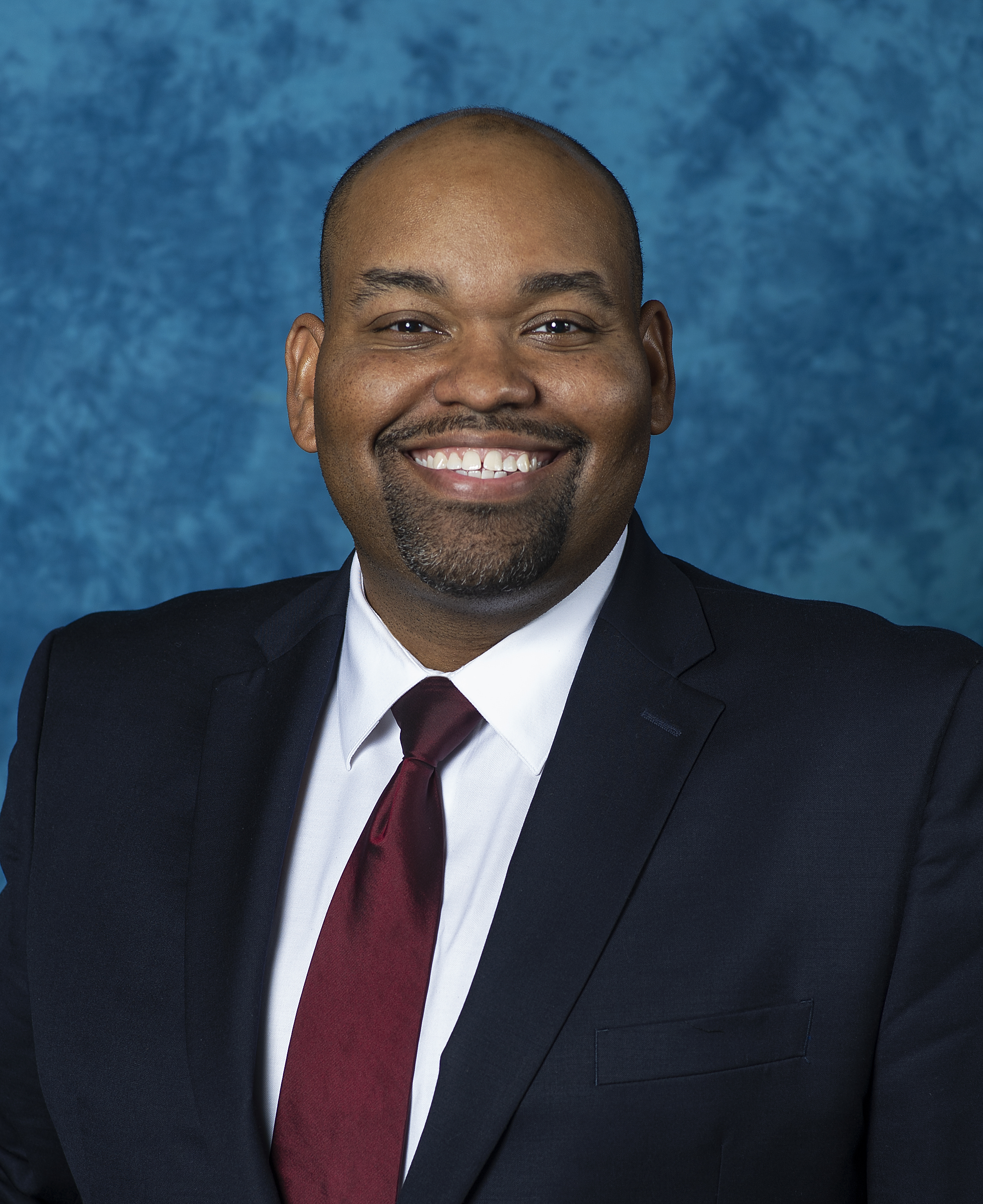 Councilman Jason Hoskins 
Councilman Jason Hoskins was elected to the Southfield City Council in November of 2019.
He graduated from Eastern Michigan University with his Bachelor's degree in Political Science and his Master's in Public Administration, with a concentration in local government management. He later received his law degree from the University of Detroit Mercy School of Law.
In law school, Jason was a member of the Black Law Students Association and the National Lawyer's Guild. He helped create and later served as president of the UDM Law chapter of the American Civil Liberties Union (ACLU). Because of his work at the UDM Law chapter of the ACLU, Jason was appointed to serve as a board member for the ACLU of Michigan Metro-Detroit Branch, where he would later go on to serve as vice president. During his time at the ACLU, Jason focused on fighting voter suppression, ending the school-to-prison pipeline, and fighting against racial biases in our criminal justice system.
Jason's experiences in school and with the ACLU helped prepare him to be a key staff member for two state legislators - Former State Representative Rudy Hobbs and State Senator Jeremy Moss.  Working in these offices allowed Jason to gain a breadth of knowledge of state issues and their effect on the Southfield community.
In his role with Rep. Hobbs' office, Jason helped provide answers to residents for their day-to-day needs from their government - serving as a direct liaison to legislative, policy, and agency staff on constituent matters. Through this position, Jason became a better advocate for constituents – helping them navigate through government bureaucracy.
In Sen. Moss' office, Jason has been actively engaged in shaping public policy the effects Southfield. He has been deeply involved in legislation that keeps government accountable and transparent, spurs economic development for Southfield, and keeps Southfield neighborhoods vibrant and livable.
In addition to his career in state government, Jason was also an adjunct professor at Lawrence Tech University in Southfield where he helped students explore ethical questions, leadership concepts, and societal and cultural issues through his university seminar coursework.
Jason has continued to be engaged in the community. He is an elected precinct delegate, member of the Southfield/Lathrup Democratic Club, Wolverine Bar Association, and the Martin Luther King Jr. Task Force.