Daniel Brightwell
COUNCILMAN
---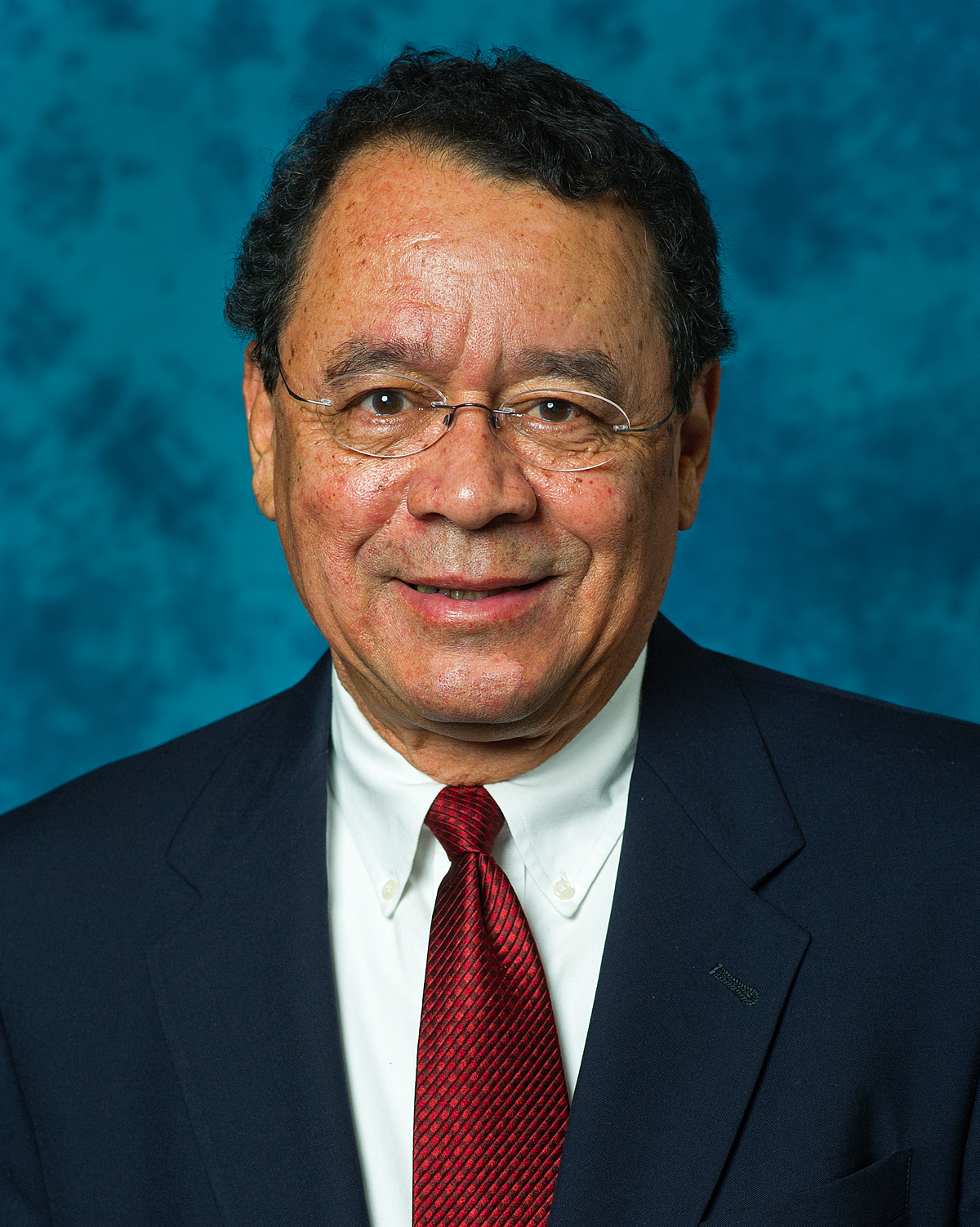 Councilman Daniel Brightwell is an experienced finance and accounting manager with many years of experience with a Fortune 100 communications company. He is skilled in analyzing financial information and providing recommendations for decisions in introducing new products, analyzing and managing cash flow, selecting lease vs. purchase options, preparing regulatory responses and establishing relationships with the financial community. Mr. Brightwell managed and reengineered the department unit and reduced costs annually by more than $200K while maintaining productivity and quality performance.
Councilman Brightwell's financial analysis and credit relations accomplishments are numerous. He performed extensive financial evaluations for the Treasurer and other departments including cash flow, lease vs. purchase, discounted cash flow and cost of capital analyses. He reviewed financial aspects of legal settlements and vendor bank solvency. He prepared the Treasurer for the Michigan Public Services Commission testimony.
Mr. Brightwell conducted financial analysis of new products and services and established funding guidelines. He developed a procedural manual for the analysis of products and services.
Councilman Brightwell was selected as the financial expert on a quickly assembled marketing task force that won a $20M contract.
Councilman Brightwell developed relations and maintained credit ratings with Moody's and Standard & Poor's. He planned and conducted credit review meetings with senior officers and rating agencies.
Mr. Brightwell consolidated the senior debt paying agent function with a single New York City bank which resulted in efficiency and the savings of annual fees. He initiated savings in distribution of annual reports and 10K's to bondholders.
Daniel Brightwell's operation management experience is diverse. He directed staffs of 60 to 110 employees, including five to seven direct reports. He was responsible for $100M per month in customer billing operations and the company's $6 billion asset base. He controlled and managed $3 million capital and expense budgets. He operated $100K below budget for billing operations. He planned and initiated savings of $200K for accounting operations and met all stretch objectives. He planned and achieved a 49% reduction in carrier billing concerns in six months.
He developed and implemented a work plan to inventory and reconcile, on time, a $800M asset base during downsizing. He developed and implemented a succession plan and ranking documents. He developed a base planning document used for downsizing statewide operations.
He was recognized by management for significantly exceeding annual personal objectives. Mr. Brightwell's accounting and auditing skills are outstanding. He was responsible for the development, computation and dissemination of monthly non-regulated financial results for services totaling $600M annually. He performed financial analysis and provided opinions on variances and abnormalities. He served as contact/resource for public auditors for monthly and annual studies. He initiated and developed standard methodology for monthly data analysis and corporate reports. His new approach simplified monthly non-regulated financial close, reduced processing time and improved accuracy. He developed mechanized approach and procedures for monthly financial studies.
He performed significant operational audits and served as Audit Team Leader for statewide audits requiring 20 to 30 auditors. Daniel Brightwell's corporate citizenship is extensive serving as a Loaned Executive at Detroit Renaissance on the Strategic Planning Project. He was selected from among 5,000 management personnel to serve as a Strategic Planning Analyst for this organization consisting of Chairs and CEOs of Detroit's largest corporations. He performed internal and external analyses and made presentations defending findings and recommendations and wrote 40% of the final report. He was commended for significantly exceeding the objectives of this unstructured assignment. He developed the strategic approach used by the task force.
He served as Loaned Executive of the Detroit Mayor's Committee for the 21st Century. He served on the Budget Subcommittee for this team of local corporate leaders headed by Ameritech Michigan's President. He performed significant research and comparative studies. He was honored by the President of Ameritech Michigan for "Excellence." He was selected from among 2,000 management employees to serve on the firm's seven member PAC disbursement committee.
Daniel Brightwell's is employed by General Business Services in Southfield, Michigan from 1997 to the present time. He is the Owner and President providing consulting and advisory service to small to medium sized firms and professionals. He provides financial and general business consulting in the area of profit maximization, tax savings, acquisitions, valuations and managed cash flow.
Daniel Brightwell was also employed at AMERITECH/Michigan Bell Telephone Co. in Detroit, Michigan from 1980 to 1997. He served as Manager in non-regulated accounting from 1994-1997, Manager in Investment Relations and Corporate Finance from 1991-1994, Manager in Treasury and Corporate Finance from 1989 to 1991, Manager in Comptrollers Operations/Revenue and Billing from 1987 to 1989, Manager in Comptrollers Operations/Property and Cost Accounting in 1986, Manager in Profitability Management and Strategic Planning from 1983 to 1986 and Senior Internal Auditor in Financial Management from 1980 to 1982. In addition, Daniel Brightwell was employed at the Ford Motor Company in Dearborn, Michigan from 1974 to 1980 as a Cost and Program Control Analyst.
Daniel Brightwell earned a M.B.A. at the Wharton School, University of Pennsylvania in Philadelphia, Pennsylvania. He completed the Mergers & Acquisitions Program at Kellogg School at Northwestern University in Evanston, Illinois. He earned his B.A. in Business Administration at Morehouse College in Atlanta, Georgia.
Daniel Brightwell's many activities and memberships include past Chairperson of the City of Southfield Veterans Commission, Treasurer of the Dr. M.L. King Task Force, Past President of the Parent Teacher Association at Lewis Cass High School, Past President of the National Black MBA Association, Detroit Chapter (former member of the National Board of Directors) and Member of the Founders Society, Detroit Institute of Arts.