Tawnya Morris
COUNCILWOMAN
---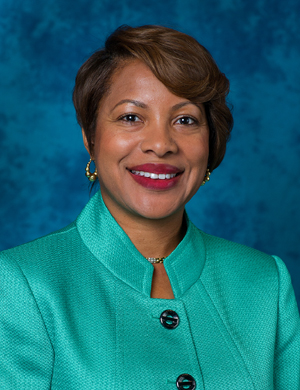 Council President Pro Tem Morris holds a Masters in Health Services Administration from the University of Michigan, a Bachelors of Science in Mechanical Engineering, and is a graduate of Southfield High School.  She has also achieved Dartmouth College's Tuck School of Business – Growing the Minority Business to Scale Executive Education Certificate. As founder and CEO of the Abayomi Community Development Corporation, she has worked in community and economic development for over 21 years.

Mrs. Morris helped in the planning and design of the New St. Mark Family Life Center where she served as project manager for building and construction.  She is currently responsible for the management, operations, and renovation of the facility.  This valuable community resource, although in Detroit, provides educational and recreational opportunities for all who visit.   It also serves as a business incubator for economic development and job creation.
 
Mrs. Morris has been a long time advocate for jobs, justice and equality. She served as Communications Coordinator for the March for Justice 2015, an ecumenical movement promoting jobs, justice and peace throughout our region. Mrs. Morris has also served as a Southfield Democratic Precinct Delegate, a Coordinator for Southfield for Obama, and as a Block Captain. Through these roles, Mrs. Morris helped people register to vote, increased voter education and awareness, and addressed resident concerns with city government. 

Mrs. Morris is currently the Vice President of the Washington Heights Civic Association and is Board President of the Joy-Southfield Community Development Corporation.  She is also a member of the League of Women Voters, Southfield Lathrup Democratic Club, Martin Luther King Jr. Task Force, Southfield Community Anti-Drug Coalition, NAACP, ACLU, National Community Reinvestment Coalition, and is a former board member of the Community Development Advocates of Detroit.

Mrs. Morris moved to Southfield in 1998.  She has been married to Mr. Bruce Morris for 19 years and has three children - Hannah, Brooke and Brock.